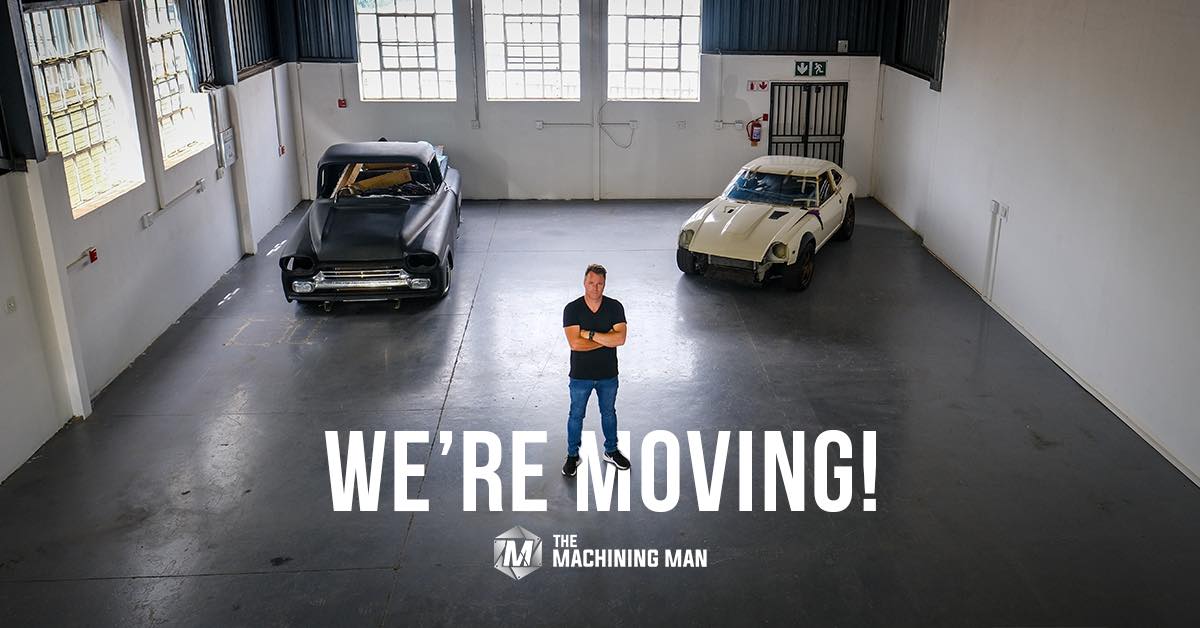 We've found a new home for The Machining Man.
Yes we are moving! (we have moved) We have found a new home for #TheMachiningMan at No 9 Dytchley Road, Unit 5, BBQ Downs, Kyalami. Stay tuned to our pages for more updates!
When considering a move of any size it is always important to know what it is exactly you are looking for and the space you want to create. One needs to be mindful of exactly what your specific requirements are taking into consideration the area, the building, the electrical and plumbing requirements and any noise constraints, to name a few. All of these factors lead the team at the machining man to the careful and resolute selection of our new business premises.
Before a workshop move of this size can begin one has to plan the best way to rig machines from one space to the next, being mindful to factor in the size of the equipment as well as the size of the exit and entry points of the old and new buildings. The best sequence to load move and off load the vast machinery and tools is another essential element, trial and error for a move like this, although tempting, is not an option.
The logistics of having to move machines and shop tooling is a huge undertaking, it requires a deliberate plan for the placement of each machine in order to ensure the perfect flow for the workspace. Placement of the shelving, a seemingly innocuous aspect of a workshop,  is another important consideration to ensure ease of access to important tools as well as workflow optimisation being careful to avoid any dead spots or space wasting on the shop floor. Once the placement of the machinery and tools is perfect, the electrical circuit plans and pneumatic plumbing plans need to be drawn up and implemented.
With the assistance of an amazing team of riggers and the tireless dedication and hard work of the valued employees of the Machining Man, a successful move to Barbeque Downs, Kyalami was finally completed on the 31st of January 2021, in time to commence a prosperous and exciting new year in our new premises.
We are extremely happy and proud of our business placement right next to the Pits of the great and legendary Kyalami Grand Prix Racing Circuit. The sounds and experience of being next to a race track is the ideal fit for character and culture of the Machining Man. We look forward to improving our clients experience, and are excited to meet new clients and welcome them to our crazy family.